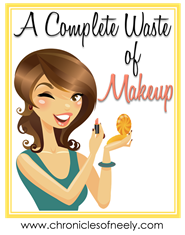 I saw the beautiful and wonderful Neely was doing a networking link-up today. Several other of my favorite bloggers joined in, so I decided to get on board too. I only wish I had a button for my blog. Maybe I'll put that on my to-do list. Either way, allow me to introduce myself ...
Hi!!
My hair isn't this long anymore, but this is me.
I'm a 30-something who rarely feels her age. I live in Iowa, where I work in communications and marketing at my alma mater. I bought my first home this past year, so I'm still in the process of making it mine. (And I'm further convinced that the process never really ends.) I work for a living, and I live for Rangers baseball, live music, Iowa State athletics, writing and fun times with family and friends.
This blog is a mere 18 months old, and it's a mix of my thoughts and my favorite things. I try to be my authentic self on here without oversharing (I have a private blog for my most personal thoughts and feelings). That's why I called it "Unabashedly Me." It's been a wonderful outlet for me. I have a few theme days -- Mondays are music and Tuesdays are my weight-loss journey. I recently started joining What I'm Loving Wednesdays and It's OK Thursdays as well.
I also author a baseball blog (which is currently in off-season lull) and am hard at work on my third romance novel. In short, I am always writing or thinking about what to write next. That's just how my brain works. Weird, right?
I enjoy discovering new blogs through link-ups and recommendations. It makes my Google Reader more fun to open each day.
EDIT TO ADD: I now have a button! Thanks so much to
Vicki.