Apparently, when I see I'm about to pass a goal, I get lazy. This explains so much in my life, by the way.

In the past seven days, I've done exactly one workout. And that was yesterday. But at least it was a run, so I did achieve my 30-mile goal for the month.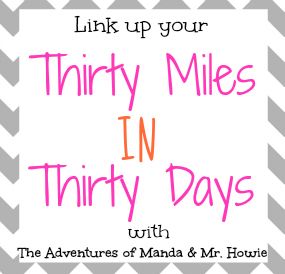 Here's my updated June mileage ...
June 1 -- 4.55 miles
June 3 -- 3.11 miles
June 5 -- 3.22 miles
June 8 -- 2.68 miles
June 10 -- 3.06 miles
June 12 -- 2.08 miles
June 14 -- 5.00 miles
June 17 -- 3.1 miles
June 19 -- 3.12 miles
June 26 -- 3.00 miles
Total -- 32.92 miles
I'm still determined to conquer 5.5 miles this week. I wanted to do it yesterday, but my body just wasn't having it. I guess that's what I get for taking a week off from exercise.
Next, I'm still searching for a July fitness challenge.
Should I just increase the mileage? Or should I work on something else completely?
Any suggestions?