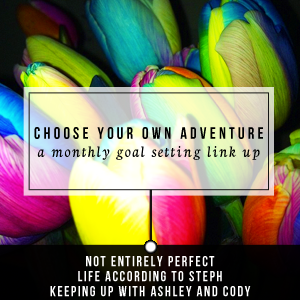 The theme for April is
FINANCES,
and these were my goals:
- Map out my spending for the month and stick to it. No splurge purchases. -
FAIL
I bought two Kindle books, two maxi skirts, and a few other things I can't think of right now. Obviously, they weren't that important. Heh.
- Go out to eat just once a week. -
FAIL
I think I went out an average of twice a week. And, yes, I count takeout as going out.
I really wanted to do well this month because I would like to be better with my money. But I just couldn't get it together in April. Sometimes I deal with work and life stress by buying things. And even though I made a lot of my lunches, I still went out more than once a week.
Sigh.
Oh well. The month is over. So I'm moving on.
+++++
The theme for May is
READ
. Now here's one I can get behind, and it shouldn't be too difficult considering my reading goals for the year.
These are my goals:
- Finish five books for the month -- that includes the three categories for my yearly goal and my two book club books.
- Edit one of my writing works-in-progress. (That involves reading, so it counts, right?)
- Assess the blogs in my reader and determine if there are some I can unfollow.
Check back in June for how I did. This is the last month of these link-ups.