Last year, I shared my reading accomplishments and adventures on the last Sunday of each month. I enjoyed that format, but I decided to join other book lovers this year and chronicle my reading in this link-up.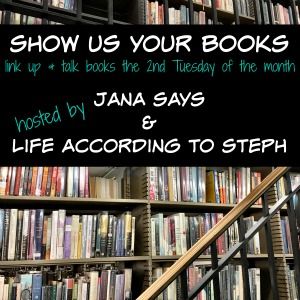 Admittedly, my reading is off to a slow start. I only read four books in the first month of the year. By the way, my challenge for this year is to read one book each month that was made into a movie. I read two in January that would fill this gap, but I'm choosing to count just one.
Book-Into-Movie Selection
by Elizabeth Young
One of my favorite rom-coms, "The Wedding Date" was based on this book. I've owned a copy of the book for years and finally got around to reading it. It's a good thing I read Harry Potter right before this because it had me in British mode. There's lots of British humor and lingo, but I still laughed. Some of the secondary characters in the movie get more attention in print, and there's more dimension in the main characters. I still love the movie, but I enjoyed the book too.
Other Books
by J.K. Rowling
I'm finally working on finishing the series. This book was the darkest and most angst-filled so far. I had a little trouble working through it. Plus it's more than 800 pages. There was a lot of talking and information, but the action picked up towards the end. I'm looking forward to the sixth book now.
by Jessica Park
This is one of my favorite authors. I follow her on every social medium, and I recall her posting lots of dance party videos while she was writing this book. I now know why. It's dark, emotional, and a bit gut-wrenching at times. But I love these characters. It was good to pick up with them after "Left Drowning."
by Katy Regnery
I wanted to start my year of reading with a flirty, steamy read. This was perfect. I'm looking forward to reading more in the series.
\\\\////
What have you been reading?