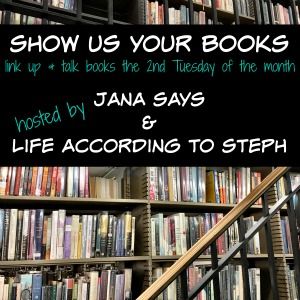 As I promised last time I did this link-up, this month's selections would all have one common thread -- they're all written by people I know. It's fun to be connected to so many writers through various aspects of my life. Check them out!
Anissa was among my dozens of pen pals back when I was a teenager. We met because of a mutual love of "The New Mickey Mouse Club" (or "MMC" as we called it). We lost touch after a while but were recently reconnected. When I found out she had written a book, I immediately bought it and dug in.
It's a sweet modern romance with likeable characters. She's already working on the next installment, and I plan to pick that one up as well.
+++++
Rena and I met through another mutual friend several years ago. She's one of the nicest people I know, and when we found out we were both writers, our bond grew even more. We've had many writing sessions together. She is a great sounding board and cheerleader for other writers. I'm so proud to be her friend.
I have been waiting for this book for a long time, and I wasn't disappointed. I usually breeze right through books, but I really had to slow down for this one. There was so much to process and think about. I still don't know how I feel about the main characters, but I know I loved the book. Rena did an amazing job telling this story.
+++++
Scott and I worked together at my first newspaper job in Texas. He was the photographer and I was the reporter, so we spent a lot of time together covering stories. He also had a fun taste in music, so we ended up going to concerts together too. We've stayed in touch throughout the years, and I bought his book immediately after it was released.
Fascinating characters, dark humor, and sad moments are peppered into this story. It started a little slow, but I hung in there and was rewarded with a journey across the country and through lots of emotions. The ending was a bit of a surprise.
++++
OK, so I only got through three of the four I set out to read. I'll get to the final selection in my "books by friends" category soon.
++++
By the way, tomorrow marks 100 days that
Dropped Third Strike
, my latest book baby, has been in the world.
In celebration, it'll be available on Kindle for just $1.00 for the rest of September. I'm also giving away two paperback copies. Enter below if you're interested.
a Rafflecopter giveaway