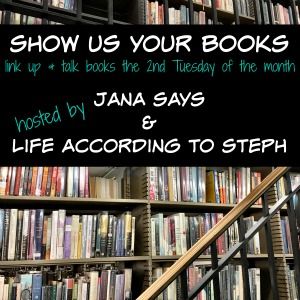 I swear life might never slow down enough again for me to read at my usual pace. It makes me sad, but there's not much I can do about it at the moment. Even though I'm not reading a ton, what I have read in the last two months has been solid.
I've been following Ms. Fowles on on Twitter for quite some time now. When I heard she was writing a book about being a baseball fan, I was intrigued. I pre-ordered it the day it became available and anxiously awaited my copy. When it arrived, it took me a while to get to it. But then I couldn't put it down. I related to so many chapters of her book, which chronicles her journey as a fan and what the game has taught her. It's a good read for anyone who loves baseball. I'd even encourage non-fans to check it out because it might give them a glimpse into baseball fandom.
Lots of people have told me they read this in school. I was disturbed reading it as an adult. I can't imagine trying to take it in as an adolescent or teen. I haven't yet watched the series on Hulu, and honestly it might be a while before I do. The book was so depressing, I'm just not sure I can take any more of it.
I knew I needed to read this after reading Steph's review. And then my friend Meg told me how she couldn't it put it down. I completely understand now. For the first half of the book, I was so unsure of how to feel. Honestly, I'm still trying to gather my thoughts (I just finished it last night, so ...). Wavy is a very compelling character and it's hard to fathom all she goes through. The relationship between her and Kellen was a little weird at first and there were many times it made me uncomfortable. But I'm pretty sure the author meant to do that. In the end, it all makes sense. Every bit of it. And so does the book's title.
I think I'm going to need to start something lighter after that. But I might need a day or two. The book hangover is real.
What are you reading?