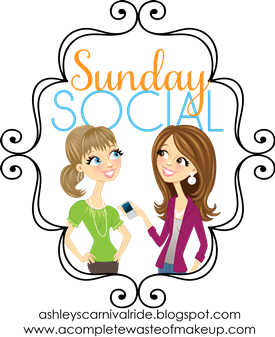 I love being nostalgic (as my friends can attest), so I loved this week's questions.
What do you miss most about being a kid?
Seriously, why was I in a hurry to grow up?
Sure, the independence is nice, but paying bills sucks.
School was way easier than work.
And there's no one to take care of me when I'm sick.
Also, I think I was pretty cute.
Me and my brother circa 1984.
Did you have a nickname growing up? What was it?
My parents and family friends called me "Spike" when I was little.
Not sure why. I think it was a take on my name.
There was also a family friend who called me "Dale" or "Micah Dale" after my grandpa.
That still makes me smile a little because I loved my grandpa.
Cousin Shawn, Grandpa and me.
What was your favorite thing to do at recess?
Honestly? Just talk to my friends.
I was never interested in tetherball or kickball.
I'd rather sit in a corner of the playground and talk to my friends.
I do remember playing "Seven Alone" and "Baby Sitters Club" with some girls though.
Brownie points if you know what those are.
What did you want to be when you grew up?
First, I wanted to be a school bus driver.
I guess I thought it'd be cool to just drive around all day. Because that's totally what they do.
Then, I wanted to be a teacher.
I thought it'd be awesome to write on the chalkboard all day (showing my age here).
How I ended up as a writer, I still don't know. There are probably many who wonder this.
What was your favorite toy?
Naturally, I had a ginger one.
What is the funniest thing you did as a kid that your parents still remind you about?
Apparently, I had a crush on Richard Simmons at some point.
Yes, apparently my flawed taste in men goes way back.
And now I wish I hadn't confessed that on here.
I have a Rangers doubleheader to enjoy.
We'll see which term applies.