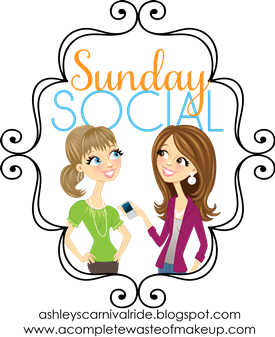 Just like Memorial Day weekend is the unofficial start to summer, Labor Day weekend is the unofficial end. Although for me, fall officially started yesterday with college football. Yay!
BV had a rough start to the season, but the setting is beautiful.
Iowa State fared much better with a nice win over Tulsa.
As I look back, I have to say -- I had a pretty decent summer. Nothing life-changing, but there were plenty of good times anyway. Here's my wrap-up courtesy of this week's Sunday Social questions.
What was your favorite trip/vacation/activity this summer?
My birthday weekend was pretty excellent.
I also went to two great weddings.
\\\\////
Favorite outfit look of the summer/clothing item?
I was prety excited to finally have an excuse to wear this red dress.
My friend, Amy, and me at Ann's wedding in August.
\\\\////
What is one thing you wish you had gotten to do this summer?
Visit more wineries and breweries (although I did some serious sampling at the Iowa State Fair).
Run a few 5Ks.
Go to a pool or out on the lake.
\\\\////
Favorite Song of the Summer?
That's a toss-up ...
\\\\////
Favorite movie/tv show of the summer?
I discovered the awesomeness of "Awkward." this summer.
But I've also been enjoying the crazy drama of "Bachelor Pad."
\\\\////
How was your summer?