A few weeks ago I received my first
StrideBox
. I was really excited to try some new running and fitness goodies, and this box didn't disappoint.
Skratch Labs - Exercise Hydration Mix - Lemons/Limes (Retail $1.95/package)
I actually really liked this. It was a lot like Gatorade but without the aftertaste. I'd be interested in trying other flavors. It's nice to have something other than plain water sometimes.
Pocket Fuel - Almond Butter with a Kick - Banana Blueberry (Retail $27.50/10 pouches)
I haven't had a chance to try this yet, but I'm eager to.
Electro Delytes - Energy and Electrolyte Citrus Bars (Retail $2.25/package)
I consumed this right before my last 5K. It tasted good, although I was surprised by the gummy consistency. I'd like to think it helped, but who knows?
PowerICE - Frozen, Refreshing Ice Bar with Electrolytes (Retail $8.99/6 bars)
I haven't had a chance to try these either. I put them in my freezer and completely forgot about them. Maybe after my workout today, I'll remember to open one.
Blue Steel Sports - Anti-Chafe Cream with Tea Tree Oil (Retail $6.99/6 packages)
I haven't had much trouble with chafing. Yet. I'm sure it'll happen as I get into longer distances. It'll be good to have this on hand.
Lock Laces - No Tie Athletic Shoelace System (Retail $7.99/pair)
I was so excited to get these. It'll be nice to run without worrying about my shoes loosening or coming untied.
Due North - Foot Rubz Massage Ball (Retail $7.00/each)
I think this is my favorite thing in the whole box. I've already used it lots of times. With all the cardio do, I'm pretty hard on my feet, and this helps them feel so much better.
All in all, I think this box was a really good value for $15, and I'm glad I got to try some of these items. I see a few I'd definitely buy.
\\\\////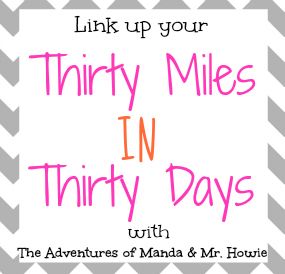 Here's my updated June mileage ...
June 1 -- 4.55 miles
June 3 -- 3.11 miles
June 5 -- 3.22 miles
June 8 -- 2.68 miles
June 10 -- 3.06 miles
June 12 -- 2.08 miles
June 14 -- 5.00 miles
June 17 -- 3.1 miles
June 19 -- 3.12 miles
Total -- 29.92 miles
I am so proud of that June 14th run.
FIVE MILES!
And I did it on a dreadmill treadmill.
This week, I'm going to attempt 5.5 miles. Eek!
I think it's safe to say I will meet and surpass my 30-mile goal.
Next, I'll be searching for a July fitness challenge.
Any suggestions?
P.S. Don't forget to check out my
new blog design giveaway
!