Last night, when I arrived home, I was exhausted after a long day and a hard workout. I had no energy to cook (yay salad for dinner!) or do much of anything. I pretty much wanted to shower and crawl in bed to read blogs and a book.
But then I realized I didn't have a blog post scheduled for today. Ack. Now, I know there's no rule that I have to blog every day, but I like to keep in a steady rhythm. You might say I like routine. A lot.
Thankfully, the blogging gods and my bloglovin' feed came through for me with this link-up.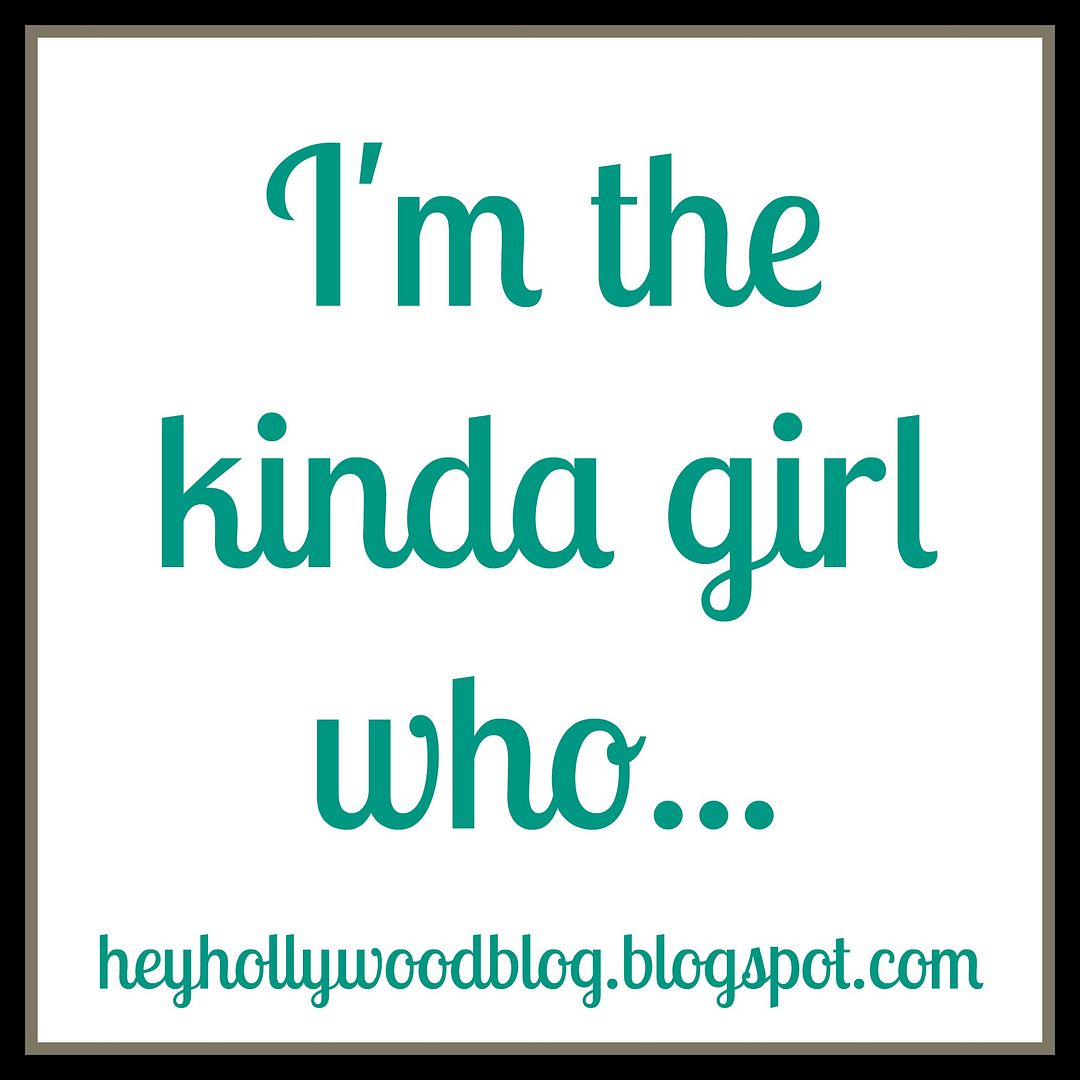 ... sings along with "RENT" every time I watch it.
... tries to give people the benefit of the doubt, even though it's burned me in the past.
... loves all sorts of animals but thinks cats are the best pet choice for my lifestyle.
... alphabetizes my movie and music collections.
... will order a beer at the bar. Specifically, a craft beer.
... prefers a balance of quiet nights in and fun nights out.
... isn't afraid to go places solo -- dinner, a bar, a movie, a baseball game, a concert, etc.
... will not let you cry alone in my presence. You cry, I cry.
... believes in love even if I've yet to experience it first-hand.
... hates calling strangers on the phone. (And I might possibly have the worst job for this.)
... always strives to follow through on my word and my promises. If I make plans with you, I will almost always keep them unless something crazy comes up.
... enjoys the convenience of texting but also thinks it has made us all a bit lazy when it comes to communicating.
... took a long time to appreciate and love myself. I'm still working on it in some ways, but I like myself a lot more than I used to.
... once took pride in always knowing what I wanted to do for a living. It only took two layoffs to convince me I suck at what I thought I wanted to do. That dream is dead.
... loves birthdays.
... almost always stays at a baseball game from start to finish. I can't understand why people arrive in the 3rd inning or leave in the 7th. Sometimes they do both and I wonder, "why did they even come?"
... gets my feelings hurt easily. I am very sensitive and I take a lot of things personally that I probably shouldn't.
+++++
Many thanks to
Holly
(who I am now following) for hosting this. I loved it.