If you're new around here or don't know me all that well, let me just spell out my relationship history in two words --- serially single.
I have spent years (more than a decade, really) attempting to date and meet someone.
I have tried nearly every dating site out there as well as speed dating and general networking. I've met a few people along the way, but none of them panned out beyond a few dates.
I've had friends offer to set me up, and even though I agreed, the other parties never did.
Nothing came out of any of this except a lot of frustration, wasted money, and a fair amount of self-doubt. I don't need any of that.
I am finally fed up.
I am retired from dating.
I haven't decided what all that entails. I just know I'm done putting myself out there. I'm done trying to find a meaningful relationship.
I'm just going to live my life and spend my time on the things and people I love.
This is not to say I don't reserve the right to change my mind. But it's probably going to take someone really amazing to make me pull a Brett Favre or Ryne Sandberg move. (In case you're not a sports fan, they both came out of retirement.)
+++++
Also, I'm joining
Helene
's link-up this week ...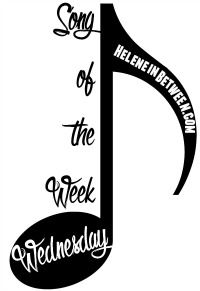 .... and sharing my FAVORITE song off Taylor Swift's new album. I cannot stop listening to it. And this video is crazy awesome (emphasis on the crazy, but also on the awesome).