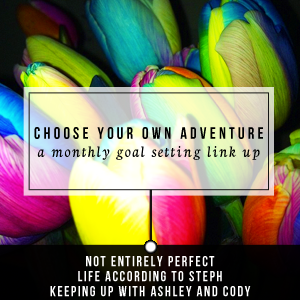 November's goals focused on
organization
. I knew it was going to be a busy month, so I kept my list small.
1. Do my Mary Kay inventory. --
DONE.
I will so appreciate this when tax time comes around.
2. Shred junk mail. --
DONE.
Eight months = one trash bag of shredded paper. I really need to start doing this monthly so it's not such a burden.
As a bonus, I also reorganized my sock drawer.
These were really small tasks, but they really do make a difference. And they got me started in thinking about purging and reorganizing more in my little apartment.
I'd call November a success!
On to December, for which the theme is
simplify
. I had to think about this one a bit (which seems kind of counterproductive to the theme).
Ultimately, I decided that the only thing I could do here was make sure I get plenty of introvert time. This time of year is so busy with all the parties, work functions, and family gatherings. I need to make sure I take care of myself, which means I need to schedule some alone time. I'm setting aside a few days right now that are just for me. Unless someone like Jake Gyllenhaal or Zach Gilford asks me out, I'm going to keep those days completely clear.
What would you do to simplify?