I went to see "Magic Mike" with my bestie, Jamie, on Friday night.
If you're expecting great acting or a complex plot, skip it.
But if you just want to be entertained and look at hot men, get on it.
Truthfully, I could have done with more dancing scenes and less "plot."
But it was worth every penny of my $7.
When I posted this pic on facebook, more people commented on the price than anything.
Sometimes I forget the perks of small town life.
\\\\////
I'm sad I have to skip today's Sunday Social.
I just don't have much to contribute because it's all about fashion, and if you've seen me, you know I wear what I like and it rarely has any kind of designer label on it. In fact, I don't think I have anything that carries a designer label unless St. John's Bay counts (those are my favorite work pants ever).

Even though I'm not contributing, you should hop over there and check it out.
Link-ups are my favorite way to discover new blogs.

Next week's questions are about TV,
so I should be able to get back in then.
Just ask my DVR about my TV addiction.
\\\\////
It's now July!! It's my birthday month!!
Birthdays are really special to me.
Not just because of the gifts or all the facebook wishes --- although those are really fun.
I even got a fb wall post from my teenage crush last year.
I pretty much screamed and then fainted when I saw that post.
It was about an hour early, but still...
I wouldn't mind another celeb birthday wish this year.
No, but honestly. I don't even want anything for my birthday.
Well, except for maybe...
... a Rangers win ...
... some things off my Amazon wishlist ...
... and a few more things I'm not going to list here.
But seriously. I just want to enjoy time with friends and family.
And I've already got that booked, so I'm good.
I can't wait.
\\\\////
I keep reading about blogger meet-ups, and I've been pretty jealous.
There aren't many bloggers in my area.
Or maybe I just don't know about them.
And maybe they don't know about me.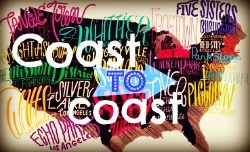 Have you checked it out yet?

\\\\////

I'm so ready for this crazy, broken up week ahead.
The Wednesday holiday is sure to make things seem a bit weird.
But I love the 4th of July.
Fireworks are the best.