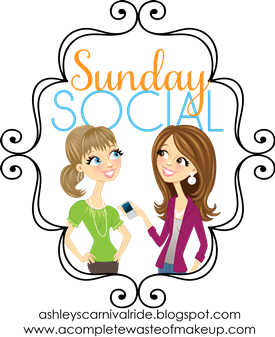 This week's Sunday Social is all about one of my favorite inventions ever - THE INTERNET!
Enjoy.
1. What is the first website you log on to each day?
Then Twitter.


2. Give us some funny websites you visit we need to know about.
3. Pinterest or Facebook? Why?
Facebook. It's how I keep up with friends who live far away.
Pinterest is awesome, but it's such a time suck.
4. Twitter or Instagram? Why?
Twitter. I get almost all of my news that way, and I'm not afraid to admit it.
I haven't quite gotten into Instagram.
5. Favorite youtube video...post it!
Simon's Cat will never not amuse me.
6. Biggest online pet peeve?
People who whine about what other people post.
I'm guilty of it sometimes, but then I discovered a solution.
It's called the "unfollow," "hide," or "unfriend" button.