I've enjoyed a really nice and relaxing weekend.
Friday:
Hard copy proof of my novel arrived.
5-mile walk.
DVR time.
A glass of wine.
Rangers baseball.
Saturday:
I was going to run, but I woke up and saw it was 32 degrees out. Pass.
Slept in a little.
Parents came to visit.
Yard work commenced.
More DVR time.
Rangers baseball.
Today, I plan to watch a little more "Drop Dead Diva," catch some Rangers baseball (and hope they actually win one game this series) and possibly play Sims 3. Yeah, exciting times. But, you know what? I love it.
Anyhow ... it's been a little while since I hooked up with Neely and Ashley for Sunday Social.
I decided it was time to get back at it.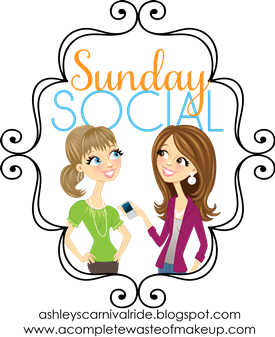 1. What is something you have wanted to do but are afraid of?
Go skydiving. Seriously ... I really want to do this, and yet I would probably chicken out at the last minute if I got the opportunity.
2. Where do you see yourself in 5 years?
> Working in a job that inspires and challenges me.
> Two more published books.
> Maybe in a relationship.
> Maybe a mom.
3. What are you looking forward to before the end of 2012?
> Texas Rangers' playoff baseball.
> Three great concerts -- Tony Lucca, Eric Hutchinson and Stephen Kellogg & the Sixers.
> More dates. And maybe even one that leads to something more.
> An Iowa State Cyclones bowl game.
4. What are your hopes for your blog?
That it is always a reflection of me and what's going on in my life.
5. Do you always see yourself living in your current town/city?
Probably not. I like where I live, and I am surrounded by some awesome people, but I hope to someday live closer to my parents and brother. But ... as I've learned in life, the plans I have don't always end up being the life I live. Never say never.
6. What is your morning routine?
6:45 a.m > First alarm goes off.
6:47 a.m. > Hit snooze once I finally hear it.
7:00-7:20 > Finally get up.
After I'm up > Shower, get dressed, minimal makeup, grab coffee and breakfast and head to work

.