This ecard is funny and sad because it's true of me right now.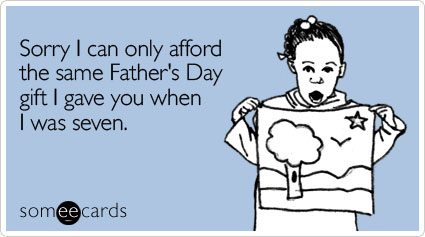 I don't have a gift for my dad today, but I think he'll understand. I still feel bad though. He's always done so much for me and been there to help me out. I wish I could give him a gift today. But that'll have to wait until I have a job. I'm headed out to spend time with him and the rest of the family, with a mental note to make it up to Dad when I can.
Have a great Father's Day everyone!