If you read
my post yesterday
, you know Wednesday was a rough one.
The worst part about a bad day -- for me -- is that the anxiety lingers. I had a stomach ache most of Wednesday and into the evening. I did not sleep well Wednesday night. I went to bed early, but it took me two hours to fall asleep. And then I woke up every two hours after that.
I'm glad to say Thursday went better. My day was more enjoyable, and the anxiety is mostly gone.
And I'm really glad it's Friday ... even if Fridays don't mean what they used to since I work Saturday mornings.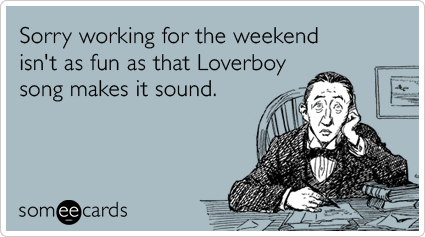 But I have some pretty decent plans for the rest of Saturday once I'm off work. A little writing. A little party. It should be good times.
And Sunday, I have absolutely no plans. That's a day for me to do nothing. I need one day of that each week or I will go crazy.
And since it's Friday, I'm going to #backthatazzup with
Whitney
.
Here's a little jam from Tony Lucca.
It might be my favorite off his new EP, which came out in July.