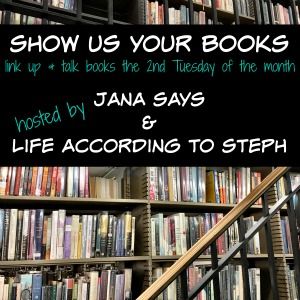 I did not get much reading done in December. It was a busy month, and I found I was often too sleepy at night to read before bed. That said, here's what I finished:
Maybe I didn't read much, but at least I enjoyed everything I read, right?
++++
The last two years, I've set specific parameters for my reading -- themes, certain types of books, a number I want to complete, etc. I found that those things didn't motivate me. They stressed me out. I struggled to get through books I wasn't really interested in (just to meet some criteria I had set). I rushed through books to meet my numbers goal. It was frustrating and disappointing.
Reading shouldn't be stressful or frustrating or disappointing.
So I'm following
Jana's lead
this year. I'm just going to commit to one thing regarding reading -- continue. As long as I'm consistently reading, I'll be happy.