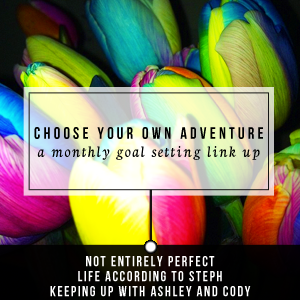 December's goal was "simplify." Perfect for the holiday season, which can be crazy, hectic, and stressful. Between parties, special events, and family gatherings, it can be easy to burn out. I didn't need that, so
I made sure to try and set aside some quiet time amidst all the chaos
.
And it worked so well,
I've continued that strategy into the new year.
My life hasn't slowed down much, and I have a feeling it's going to get busier. In fact I know it will. The two committees I'm on are ramping back up for the year, and I just accepted another part-time job. It's only going to be a few hours a week, and it'll be fun, but it's still going to take away from some of my free time. Which means I need to make very good use of the free time I do have and take care of myself.
Now, onto January's theme, which is "complete." I have a few things I want to finish this month.
- The winter wreath I started in December.
- My workout motivation board.
- One chapter of one of my writing projects.
I think three items is enough for now.